Study Cookery in the US: career development opportunities
Studying Cookery in the US not only allows you to develop your career in the United States but also helps you settle down in this country because this is the priority industry. Let's find out about Cookery in the US through this article with Applyzones.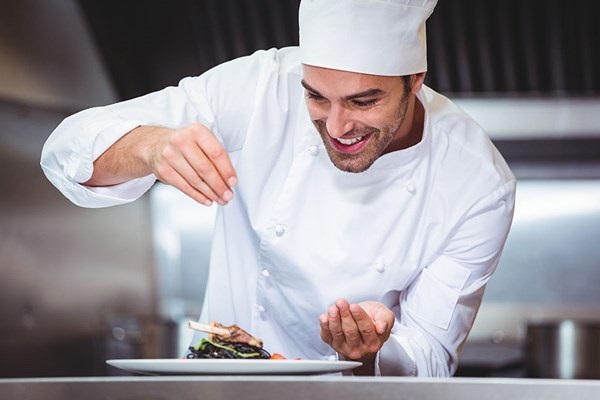 1. Overview of the Cookery in the US
Cooking is an art that many people interested in. This is one of the hot professions in the US, so when studying cookery, you do not worry about unemployment, especially in the context of strong hospitality development today.
Besides, the US is one of the leading countries for innovation of culinary education. The US government has bravely invested in technology infrastructure and professional training, helping students gradually improve their professional skills and become talented cookeries.
2. What do the chefs do?
A chef is a professional cook, plan and prepares dishes in an organized manner. You are responsible for making a menu, determining costs, menu prices or setting up and managing all aspects of the kitchen like inventory tracking, food ordering, or recruiting personnel ...
These tasks are inseparable for a chef especially a professional cook. Besides, you also know about baking, roasting, stir-frying, boiling to ensure you become a true chef.
3. Requirements to study Cookery in the US
Cookery is a specific industry that needs talent so to study Cookery in the US, instead of entering the entrance exam, you just need passion and cooking ability. Besides, students must be very persistent and energetic to withstand the high pressure of work. Meeting the above requirements, you are fully qualified to pursue the path of becoming a professional chef.
Although no entry requirements are required, international students still need to submit an application and ensure foreign language proficiency. The application includes:
Academic record, certificate of participation in extracurricular activities, or a certificate of previous study or work.
Letter of reference (optional)
IELTS 6.0 or above
Personal conditions
Because of the unique characteristics of the field, students need to meet the following conditions:
Health and passion
To be able to pursue this career, you need to have good health, abundant physical strength and not suffering from infectious diseases or skin diseases to be able to withstand high working intensity as well as ensure the hygiene for each dish.
Each day you will probably have to serve hundreds or thousands of customers with different interests and hobbies. So it is required you to have patience and creativity. Only passion can help you overcome difficulties and challenges at work.
Constantly learning and creating
No matter what the career, you only really develop if you have dreams, passion and dedication. As a chef, if you want to be good, you must constantly learn and create to make dishes that satisfy customers.
4. Career prospects
The restaurant industry is one of the most dynamic industries in the US and the service sector is very developed in this country. The strong development of hospitality has created tremendous conditions for the development of the culinary arts, so those who study this field will not be worried about unemployment.
According to 2016 data, in the US, more than 600,000 restaurants are specializing in serving dishes with the unique flavor of many countries around the world. The number of jobs in this field reaches 14,010,000 and it is expected that this number will increase to 16,110,000 by 2026. Therefore, the prospect of the industry in the US is huge.
5. List of schools that delivers cookery courses in the US
Currently, the system of universities and colleges in the US is increasingly expanding the scale and improving the quality of cookery training to meet the market requirements.
Studying cookery in the US, you can choose one from some schools such as Metropolitan Community College, Bucks County Community College, Cerritos College, Olympic College, San Jacinto College ...
In addition to choosing to study at universities, international students can also refer to many of the best vocational education institutions in the US such as The Texas Culinary Academy, The International Culinary School, California Culinary Academy ...
If you passionate about becoming a famous chef and want to have the opportunity to settle down and develop your career abroad, studying cookery in the US is an interesting option that you can refer to. We wish you success with your choice.
Have you dreamed of studying in the US? Are you wondering where to find a school or apply for studying abroad?
Do you want to save time and money by applying for studying abroad yourself without the support of overseas study consultancy center?
Let ApplyZones help you. Applyzones is the leading free online study abroad platform today.
Applyzones will help you:
Find the right course for your ability and conditions
Contact the school you wish to enroll in directly through the membership management system
Apply directly without any charge
Apply directly for an offer letter
Update the latest admission information from universities around the world
Compare information, entry requirements, tuition of the same field of study offered by different schools.
Let's experience the completely free service of ApplyZones right now!