Study English language in the US: A great choice for the future
Have you dreamed of studying in America? Are you wondering what major is right for you? If you are interested in social sciences and want to learn about the interesting things of language, studying in the US English language will be a great choice for you. Let's take a few minutes to explore this interesting field of study with Applyzones.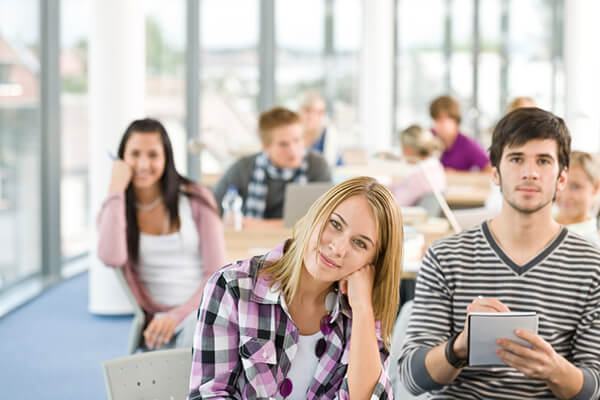 1. Studying English language in the US
Referring to study English language in the US, surely many of you will think of studying English in this country. But it is completely wrong. Studying English language in the US means that you will study subjects about languages, how to apply language to different areas of life. From there, students can apply the skills learned to related fields such as journalism, media, marketing or even teaching ...
2. Why study US English language in the US?
English is the first language of the United States. The US is also the country with the best quality education in the world. Therefore, studying English language in the US will help students get many great advantages.
The English language is a highly respected industry in the US and is taught at many universities with high standards. This is also a top competitive industry and difficult to enter.
English language helps students study and research many interesting aspects of life from science, politics, history, society to psychology, philosophy or music.
Majoring in English language helps students formulate and improve their analytical and critical thinking skills through reading works
Employment opportunities for students after graduation are open with countless jobs
3. What will English language students learn?
Studying English language in the US, students will study the following subjects:
Advanced Writing
Advanced Writing: technical
Introduction to Writing Poetry and Prose Fiction
Writing about Literature
Writing about Science
World Literature
Medieval Literature
Medieval English Literature
British Writers
American Writers
Short fiction
Poetry
Novel
Science Fiction
Film
Drama
4. What jobs can English language graduates get?
English language graduates can work in many different positions in different fields such as education, media, publishing, writing-related jobs, medicine etc. In particular:
For education:
• Teachers at universities, colleges, secondary and primary schools
• English teachers
• Education Manager
For communication:
TV
PR, Marketing or web developer
For publishing:
• Editor assistants or editors
5. What documents are required to study English language in the US?
To study English language in the US, international students need to prepare the following documents:
Academic papers include:
Academic record
High school diploma
College or University diploma (if applicable)
Certificate of English language and other qualifications (if any)
4 5x5-sized photos
Personal records include:
ID card
Passport
Birth certificate
Registration book
Financial papers include:
Certificate of deposit balance
Saving book
Certificate of ownership of houses and land
Employment certification of the sponsor.
6. Which schools are best to study English language in the US?
Georgetown University
Georgetown is a multidisciplinary university, in which English language always attracts a large number of students to study every year. The Faculty of English language is highly regarded for its teaching method that respects each student's creativity so that students can develop freely.
University of Pennsylvania
The University of Pennsylvania is a member of the prestigious Ivy League group. The Faculty of English language has professors who are famous in the literary world. Its curriculum is very diverse, including the subjects of film or media.
University of Washington
The University of Washington is also a good suggestion for you. The Faculty of English language is chosen by many students because of the relaxed and dynamic learning environment that enhances student criticism.
Above is all information related to studying English language in the US. We hope that this article will bring useful information to you. If you have any questions about studying in the US, do not hesitate to ask below for answers.
Have you dreamed of studying in the US? Are you wondering where to find a school or apply for studying abroad?
Do you want to save time and money by applying for studying abroad yourself without the support of overseas study consultancy center?
Let ApplyZones help you. Applyzones is the leading free online study abroad platform today.
Applyzones will help you:
Find the right course for your ability and conditions
Contact the school you wish to enroll in directly through the membership management system
Apply directly without any charge
Apply directly for an offer letter
Update the latest admission information from universities around the world
Compare information, entry requirements, tuition of the same field of study offered by different schools.
Let's experience the completely free service of ApplyZones right now!