Study information technology in the US in the 4.0 era
In this article, we will explore studying information technology in the US. In recent years, the technology industry has risen strongly to become one of the key industries affecting the development of society. The US is a leader in modernization and development of 4.0.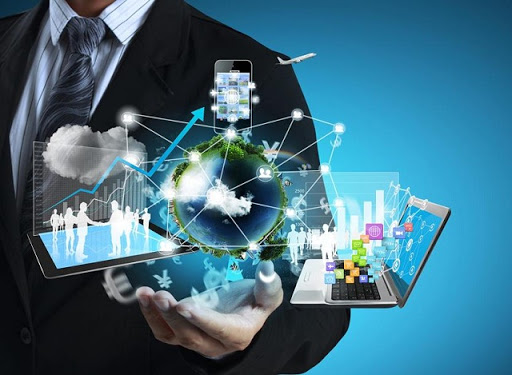 Studying information technology in the US
The information technology is fairly wide, comprising many different majors, namely:
Mathametics
Programing
Engineering
Language studies
Psychology
...
Students who are interested in information technology and computer science should choose this field to study. In today's society, in the era of 4.0, everything can be solved by technology, so choosing this field is a very accurate choice. Information technology is present in all areas of social life from the economy, entertainment to media, transportation, sports ...
When studying in the US, students have the right to choose subjects according to their interests. Specialization of information technology is mainly about software and computer. The knowledge of this field will be constantly updated, innovated quickly and brought a lot of breakthrough creativity.
Why study information technology in the US?
The United States is the second country in the world with many international students, most of whom are Vietnamese. Universities in the US have a completely different education system than in Vietnam. Typically classes at US universities usually only have from 10-20 students. This ensures lecturers can give the best and fastest support for students in the learning process, help you acquire knowledge.
Students will be actively monitored, observed, analyzed and given their personal views. This innovative way of learning both helps to stimulate creativity and helps to practice how to handle situations and speak in public. You can acquire many soft skills to help you feel more confident in life and steadily develop your passion.
The United States has always been the study destination chosen by the majority of international students who want to pursue information technology because:
The US is home to create geniuses in information technology such as Steve Jobs (founder of Apple), Mark Zuckerberg (Founder of Facebook).…
The United States is a country with many new and useful research and inventions, leading in the era of digital technology.
Most graduate students in information technology find stable jobs according to their major.
The US always needs a large number of IT workers
Information technology majors
There are three main majors of information technology to study abroad in the US: Computer Science, Artificial Intelligence and Computer Engineering. In each major, you will study a different area and require students to apply their knowledge and creativity quite a lot.
Computer science: Students will learn about algorithms, how to design software….
Artificial intelligence: This is an area of computer science. Human intelligence will be combined with modern technology to put into computers to help create supportive logic in life. Computers will process information better with humans thanks to a combination of grey matter and technology.
Computer engineering: You need to use hardware and software smoothly. This major will help you understand the core of the problem, ways to resolve conflicts in computers and how to fix it.
Career opportunities for information technology graduates
IT graduates in the US are now being sought by many employers and offer an attractive salary rat. You can totally choose jobs such as programmers, web programmers, game developers, game graphic designers, software, software engineers ... in large, medium and small companies after graduation. Many companies and businesses across the world are in need of an abundant human resource, not limited to any country.
Moreover, after a few years of working, you can completely establish your own business. You can develop your creativity with technology through large projects, high-award programs of research related to machinery and electronics. According to experts' statistics, the revenue of information technology will increase strongly in the years.
Salary statistics of international students majoring in information technology are:
- Software engineer: from $53,569 - $107,834
- Software developer: from $44,802 - $92,442 USD/year.
- Senior software engineer: from $74,698 - $130,156 USDyear.
- Website developer: from $39,434 - $79,064 USD/year.
- Programmer: from $72,764 - $121,820 USD/ year.
- Engineer: from $72,764 - $121,820 USD/year.
- Senior software developer: from $72,764 - $121,820 USD/year.
- Program analysist: from $43,221 - $86,764 USD/year.
- Information technology manager: from $51,598 - $123,460 USD/year.
In short, students who want to study information technology in the US should find out carefully about the school that you are going to attend. Each school will have its specific requirements, fees and support. International students need to choose a school that best suits them. ApplyZones – an online study abroad platform was launched to assist students in the process of searching for information as well as applying for the school. You can completely submit your application directly to the school without spending too much time or cost. Good luck!