Study Logistics that is super hot for young people in the US
With the strong development of trading services, logistic is strongly becoming one of the hot industries that many people pay attention today. Studying logistics in the US is also a topic that many students are interested in. Let's find out through the following article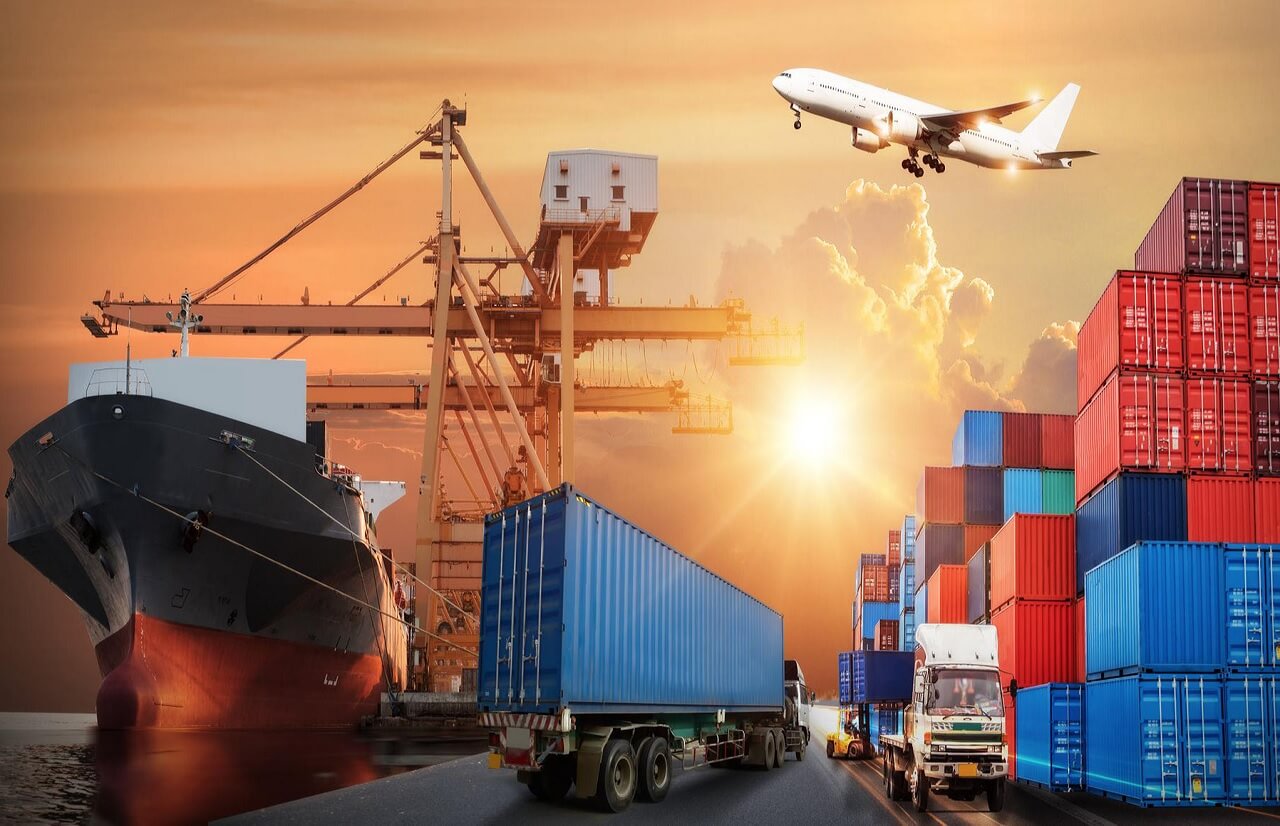 1. What is Logistics?
Logistics is is the part of supply chain management that plans, implements, and controls the efficient, effective forward, and reverse flow and storage of goods, services, and related information between the point of origin and point of consumption to meet customer's requirements. In simpler terms, logistics is the intermediary stage to bring goods from production to consumers.
Logistics includes activities such as transporting import and export goods, managing fleet, warehousing or materials and executing orders or managing inventories, planning supply/demand. To some extent, logistics also has the function of finding input materials, planning production and packaging of products and customer services.
If you have a good vision and judgment, logistics is a potential career for you. This field of study will help you predict the needs of the market or customers, thereby increasing the efficiency in the product supply chain.
2. Why study Logistics in the US?
- High demand for human resources in logistics
Currently, there are not many recognized universities that provide logistics courses, nor meet the market demand. It is estimated that Vietnam needs about 250,000 people to serve economic development and foreign trade. Therefore, students majoring in logistics services will not worry about unemployment.
- Good job opportunities and a competitive salary
Logistics involves a wide set of activities such as transportation, warehousing, packaging, ... so there are a lot of job opportunities for you.
Besides, according to Jobstreet's 2016 salary report, the salary in logistics is also very competitive. In Vietnam, if you are experienced, your salary can be up to 13 million and in a management position, it will be 23 million/month.
- Not require a lot of qualifications to advance
If other disciplines such as Finance, Banking, Accounting, and Auditing require you to have many domestic and foreign qualifications to be able to advance on a career path, in Logistics industry, you only need to graduate with relevant majors and experience.
- High and stable job satisfaction
According to a 2012 Council of Supply Chain Management Professionals survey, 79% of logistics professionals are satisfied with their job. Given the dynamic nature of their jobs, logistics workers want to continue to pursue this field.
3. What qualities are required to study Logistics?
To study logistics, at first, you need carefulness, meticulousness, and strict discipline at work. Each link of logistics needs to ensure the right process and time for the supply chain to operate smoothly.
Besides, logistics is always associated with international transactions, so being proficient in one or more foreign languages ​​is an advantage in the fierce job competition of this field.
4. What's good about studying logistics in the US?
Studying logistics in the US, students will be introduced to many areas including operational management, process analysis, warehousing and transportation or global logistics, inventory management and supply chain management worldwide. In addition, the supply chain strategies and basic principles of management theory are provided to students, helping them gain a broad knowledge and increase their capacity to work in many positions. At the same time, learning and doing a variety of jobs make your day both enjoyable and challenging.
You will have the opportunity to experience the international business environment: Studying logistics in the US will allow students to experience and learn about business in the international marketplace. You can expand and develop relationships with professional partners while studying and working in the US. In addition, you can also get the opportunity to travel for free through business travel.
The qualifications are recognized worldwide: Universities and colleges in the US always provide students with the best professional knowledge and high-quality education and training. Therefore, the qualification gained is always considered as a VIP ticket that is recognized globally and provides you with a great competitive advantage in the job application.
5. Career opportunities
A bachelor degree or a master's degree in logistics will give students many job opportunities. With the professional knowledge and skills, students have many positions to choose from to develop their careers.
Here are some career options that Logistics graduates can choose:
Purchase manager
Purchasing assistant/analyst
Material manager/analyst
Strategy planner
Operations manager
Shopping manager
Inventory manager
Supply chain manager
Goods manager
Searcher
Warehouse manager, etc.
6. List of some good logistics schools in the US
Here are the schools that are highly appreciated for Logistics courses in the US that you can refer to:
• Western Washington University
Western Washington University was founded in 1893, in Bellingham, Washington. It is one of six public universities in Washington.
- Ranked No. 2 in the West's leading public universities (according to US News and Report 2018)
- Ranked No. 6 for production, supply chain management and logistics programs
- Top 39 "best value" universities in the West region
- Top 25% of accounting programs in the US (according to bestaccountingschools.com 2017)
- 100% of graduates have a job or further study within 6 months.
• University of Michigan
The University of Michigan, founded in 1817, is a public research university located in Michigan. Some of its main specialities are Science, Literature, Art, Engineering, Medicine and Nursing, Public Policy, Dental, Education, Information, Music and Logistics.
• University of Maryland
The University of Maryland was founded in 1856 and is the leading public university in Maryland. The school possesses a massive educational system with 14 member schools with the same quality of advanced education comparable to the famous Ivy League private school system of the United States. The university is ranked 18th in the list of public schools and of which 31 programs are ranked in the top 10.
• University of Arizona
- Ranked 115 best universities and 52 public schools in the United States
- Ranked No. 2 for the best Supply chain management and logistics in the US
• University of North Texas
North Texas University was founded in 1890 and is one of the largest public universities in Texas.
North Texas University is ranked 5th in the list of the few universities with the best quality Logistics research programs in the world.
Logistics is one of the industries with the largest labor demand boom today. Studying Logistics in the US will help international students not only study in one of the leading countries but also open up vast opportunities from government's open-door policy. So why don't you choose to study logistics in the US?
Have you dreamed of studying in the USA? Are you wondering where to find a school or apply for studying abroad?
Do you want to save time and money by applying for studying abroad yourself without the support of overseas study consultancy center?
Let ApplyZones help you. Applyzones is the leading free online study abroad platform today.
Applyzones will help you:
Find the right course for your ability and conditions
Contact the school you wish to enroll in directly through the membership management system
Apply directly without any charge
Apply directly for an offer letter
Update the latest admission information from universities around the world
Compare information, entry requirements, tuition of the same field of study offered by different schools.
Let's experience the completely free service of ApplyZones right now!