Study pharmacy in the US: A generous job with a high salary and good remuneration
Studying pharmacy in the US not only helps international students to study in the US, one of the leading countries in the world. This is also an opportunity to help students easily find jobs with high salaries and extremely good remuneration. Let's find out in the article below with Applyzones.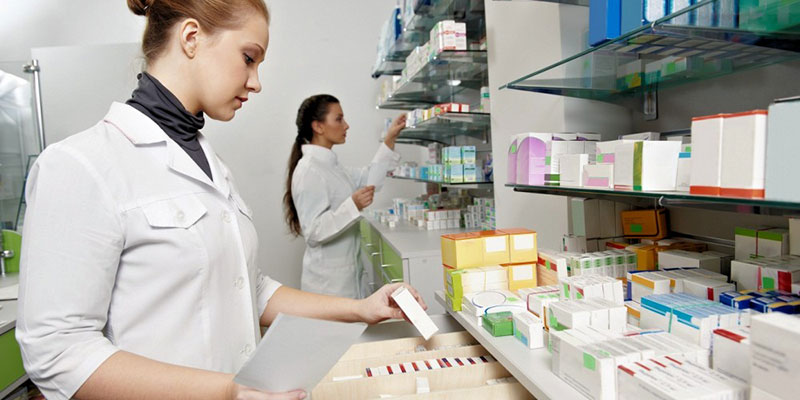 I. Study pharmacy in the US
1. What is the pharmacy?
Pharmacy is a major of medical science, researching on human health issues. Therefore, this field of study requires patience and carefulness. In addition, the United States is a country with a developed health system, so the requirements for the entry of the pharmaceutical industry in the US are high, making it more difficult to study pharmacy. However, if you are eligible to study this field in the US, a desirable job with a high salary and good remuneration are waiting for you.
2. What skills are needed to study pharmacy?
To pursue this field of study, students need to have the following:
A passion for helping others, especially helping people overcome illnesses
A passion for science and especially medicine
Ability to analyze and solve problems thoroughly.
3. What jobs can pharmacy graduates get?
Pharmacy graduates can do many jobs. Pharmacists can give advice to a doctor to prescribe medication or help patients take the medicine properly.
The pharmaceutical industry in the US is popular with 3 directions: pharmacist at a drugstore, clinical pharmacist, pharmacist in a hospital and pharmacist in a pharmaceutical company
4. Salary
Studying pharmacy is a difficult and arduous process with examinations. However, all hardships will be fully compensated. Graduates can receive a starting salary of $ 75,000- $ 95,000 per year. If they are more experienced, this salary can be up to $ 150,000 per year. Especially, no pharmacist in the US is unemployed.
II. What you will study?
One special thing about studying pharmacy in the US is that it doesn't offer a bachelor program. Therefore, students who want to major in pharmacy are required to study doctor of pharmacy.
To study doctor of pharmacy, students are required to study a bachelor of science within 4 years, including 2 years of pre-pharmacy study. One thing you should keep in mind is that not all universities pre-pharmacy courses. Therefore, international students need to carefully search for the study path before enrolling for a bachelor program.
After completing a 4-year bachelor program, students will have to take the Pharmacy College Admission Test (PCAT) to have the opportunity to study Doctor of Pharmacy. Although all pharmaceutical schools in the US require a PCAT test, not every school organizes an exam, so international students need to be aware of this as well.
After that, you will take 4 years to study the Ph.D. program. This program deeply and methodically trains both professional and soft skills such as leadership, teamwork, management skills etc. to help graduates will be strong in both skills, specialized knowledge and effective patient care.
In addition, during the program, students will be able to participate in internships in many hospitals, pharmacies or nursing homes to be well-trained in the skills and specialized knowledge or pharmacy and medicine. In the final year, students will have about 6-7 internships at health facilities throughout the state and each internship lasts about 6 weeks. This will help students have more practical experience and knowledge, improving skills to serve patients. During the internship, each student will work under the guidance of a pharmacist or a pharmacist group.
III. Requirements to study pharmacy in the US
To eigible to pursue a PhD of pharmacy in the US, international students need to meet the following requirements:
Complete Bachelor of Science
GPA from 3.8 to 4.0
Voluntary contribution
Have achievements in the pharmacy
Have a reference of a professor or a representative of pharmaceutical companies
In addition, students who want to study pharmacy must send an application to the American Association of College of Pharmacy (AACP) and Pharmcas (Center Admission Service). Students must then take the Pharmacy College Admission Test (PCAT).
IV. What do you need to practice pharmacy in the US?
After complete Doctor of pharmacy, students who want to practice are required to take a practising certificate. Almost every US state requires a North American Pharmacist Licensure Examination (NAPLEX) certificate and requires students to pass the Multi State Pharmacy Jurisprudence Exam (MPJE). In some states, the test is not an MPJE but an Arkansas Pharmacy Jurisprudence Exam, Arkansas (APJE) or California Practice Standards & Jurisprudence Exam, California (CPJE).
In addition, in New York, Georgia, North Carolina and North Dakota, in addition to the requirements for NAPLEX and MPJE, pharmacists who want to practice here must also pass a practice exam or interview. Please note that certificates and exams are valid for a given period, so pharmacists will need to retake the exam to be allowed to continue practising
V. Some of the top pharmaceutical schools in America
University of Kansas
University of Illinois, Chicago
University of South Carolina
Pharmacy is a profession that require not only high levels of knowledge and expertise but also medical ethics. Therefore, studying pharmacy in the US will be an important foundation for students to develop in the future.
Applyzones – leading free online study abroad platform for you!
4 great advantages of Applyzones for you:
Simple: Just one click on the ApplyZones system, you can experience the online application process for schools around the world without asking for the help of any overseas study consultancy centers.
Convenience: With ApplyZones' smart AI filter, customers can search for courses that match their criteria and conditions quickly and conveniently in just a few seconds.
Quick: Experience the online study abroad technology platform from creating applications to receiving visas and studying abroad with half the time compared to traditional procedures.
Savings: Experience a completely new technology platform for free now, making studying abroad simple, cost-saving and time-saving with a success rate of 95%