Study Psychology in the Netherlands
Demand for studying psychology in the Netherlands has been increased. This is a very promising industry for modern life with many pressures and temptations as today. The pressure on work, family matters, money etc. makes people find help from psychologists more. So, when studying psychology, you will not have to worry too much about employment later. The demand for human resources in this field is very high, especially in research and health organizations. We will learn more about this field in the article right below.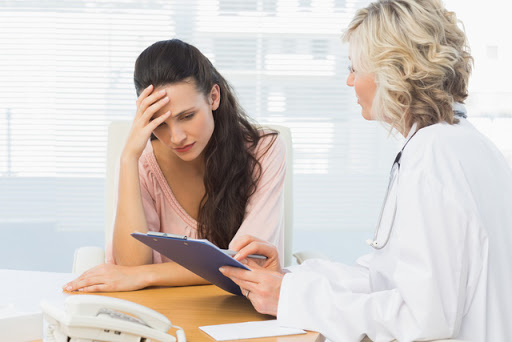 What is special about studying psychology in the Netherlands?
What is psychology?
Psychology is the scientific study of human behavior and habits through psychology. This study will show how we act, how we behave. Psychology also helps us to think about thoughts and reasoning around behaviors. Psychology is derived from the word "psychologia" in Latin. It has been widely used since the 15th century. Later, many other theories were applied and developed. Functional theory, psychoanalysis, or cognitive theory are all subjects taught in higher education.
It can be said that psychology is increasingly developing and appearing more popular. Two disciplines that are directly related to psychology are health and education. The relationship between people, people with natural things and human behavioral emotions are all in psychology. We all have an answer to an action or a thing if we understand psychology.
What majors does psychology include?
The major of psychology at university and college levels is quite diverse. Studying psychology in the Netherlands, students can choose the major of their interest to pursue. They are:
- Criminal psychology
- Sports psychology
- Clinical psychology
- Technical psychology
- Industrial psychology
- Psychologist
- Psychological awareness: memory
- Psychological awareness: intelligence
- Evolutionary psychology
- Medical psychology
- Organizational psychology
- Psychological abnormalities
- Dynamic psychology
- Cognitive psychology
- Comparative psychology
- Developmental psychology
- Personal psychology
- Social psychology
- Art psychology
- Military psychology
- Creative psychology
- Labor psychology
- Psychotherapy
- Counselling psychology
- Economic psychology
- Close psychological
- Human factors
- Legal psychology
- Health psychology
- School psychology...
According to statistics, the first 6 majors in the list are the most selected by many international students. At the same time, these 6 majors offer more open employment opportunities.
Studying Psychology in the Netherlands improve career opportunities
Psychology is an industry with better employment opportunities than some other fields. In psychology, there will be many specialities and each of these specialities will have different employment opportunities for international students.
Some positions you can refer to after graduation are:
- Lecturers in psychology
- In charge of school psychology at school
- Support for providing career orientation and advice for students
- Do research in community development agencies
- Work at non-governmental organizations, private centers providing psychological counselling services
- Therapists
- Work at hospitals, physical centers
- Consultants for marriage and family matters
- Customer care staff at the company
Why study Psychology in the Netherlands?
There are now quite a few countries that have included psychology in their curriculum at universities/colleges. However, international students should now choose the Netherlands as an appropriate study destination.
Here you will receive the following benefits:
• Multicultural environment and friendly people
• The Netherlands is a place where you meet and interact with many international students, allowing students to learn about many different cultures as well as make new friends.
• Average tuition cost, cheaper than many countries in Europe
• Unique and creative curriculum
• Reasonable living expenses
• English is used as the main language for teaching and communication
• Netherlands is the best country to study psychology
• International students have the opportunity to easily travel to other countries in Europe
• The qualifications are recognized worldwide.
In summary, it can be seen that studying psychology in the Netherlands is an open opportunity for the future of many students who love this field. International students studying Psychology in the Netherlands certainly do not have to worry too much about their career or salary. Psychology is a field that is leading the current market trend. If you need to learn more about universities in the Netherlands as well as psychology majors, do not ignore a powerful tool, Applyzones. ApplyZones is an online study abroad platform that helps you find useful information in the most cost-effective and fastest way. We hope that this information is useful to those of you who are in need.