Studying Agriculture in the Netherlands
The Netherlands is a country with developed agriculture, so many students who are interested in agriculture have dreamed of studying here. Studying in the Netherlands, you will have access to the world's advanced techniques. If you intend to study agriculture in the Netherlands but still have many questions, please follow the article below of ApplyZones for further information.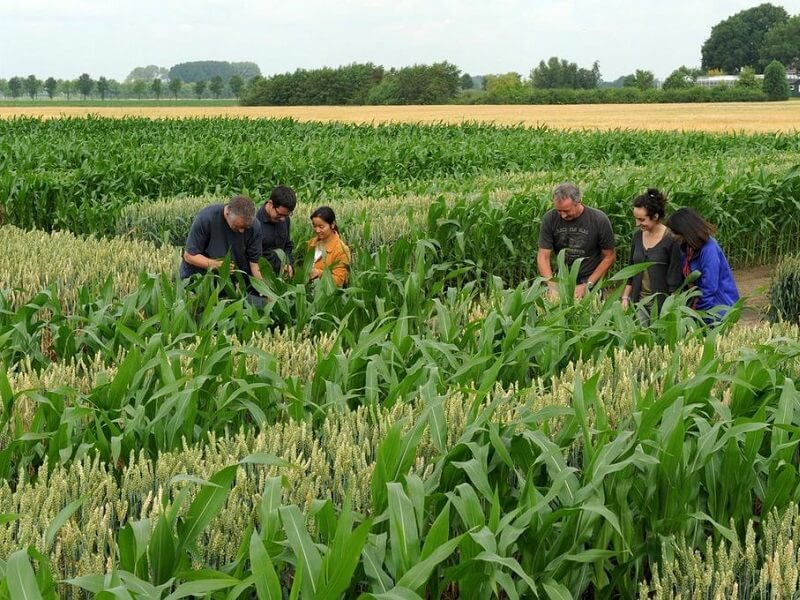 Agricultural industry in the Netherlands
As the country with the second largest agricultural export output in the world, the agricultural industry has been achieving high achievements. Not only does this create momentum for the agriculture to grow, but it also attracts many leading corporations worldwide to invest, among which are centers for research and development of new modern products such as Danone, Heinz, Royal Friesland Campina ... This is considered the foundation and open opportunities for international students studying agriculture in the Netherlands.
Agricultural courses in the Netherlands always focus on developing students' skills and creativity. In other words, students studying in the Netherlands will be taught in the form of education based on the principles of quality, not only knowledge but also practical skills through applied practice sessions. Programs are also very challenging, requiring students to focus and study seriously.
Many people believe that studying agriculture is going to do things like harvesting rice or raising animals etc., which is a wrong assumption. Because the agricultural industry is currently developing according to modern trends.
Why study agriculture in the Netherlands?
With the development and importance of the agricultural sector in the Netherlands today, graduates can choose many careers, such as research and development, farm management, working in food corporations, marketing and sales, quality management or jobs related to real estate, environmental resources.
Not only have the opportunity to work in the Netherlands with a degree in agriculture, but you can also absolutely work at large companies, corporations in the US, Japan, Australia. The salary you can receive up to $ 71,000/month with special offers.
Besides, the immigration policy of the Netherlands is not too strict, so after graduation, international students will be able to work and can apply for permanent residence here.
Some of the top universities for agriculture in the Netherlands
Wageningen University
This is the top university for agriculture and forestry. Wageningen University's program has a diverse approach, so when studying here, students will gain professional qualifications and working skills in a development environment.
University of Twente
The University of Twente delivers a wide range of courses and is a pioneer in educational reform in the Netherlands. Studying agriculture at Twente, international students will study in a modern environment with the new and most effective teaching method. It is the "cradle" of many top research projects on business and agricultural science and technology for development.
Utrecht University
In recent years, Utrecht University has always been rated by the students as a university with a high quality education model. It is named in the top 15 universities with the best training quality in Europe, so studying at Utrecht, international students will have just learned the theory in parallel with practice.
If anyone is interested in scientific research projects, this university should not be missed. Because it provides leading modern facilities and equipment to serve the scientific research process.
Above are some important information about studying agriculture Netherlands in 2020. ApplyZones hopes the information will help you have an overview of the field of study you have been pursuing.
Study abroad with Applyzones – online study abroad platform
What will you get with Applyzones?
Simple: Just one click on the ApplyZones system, you can experience the online application process for schools around the world without asking for the help of any overseas study consultancy centers.
Convenience: With ApplyZones' smart AI filter, customers can search for courses that match their criteria and conditions quickly and conveniently in just a few seconds.
Quick: Experience the online study abroad technology platform from creating applications to receiving visas and studying abroad with half the time compared to traditional procedures.
Savings: Experience a completely new technology platform for free now, making studying abroad simple, cost-saving and time-saving.