What you need to know before studying Communication in the Netherlands
The communication industry is now rapidly developing. Employment opportunities and generous salary have attracted many students to study this field. Studying Communication in the Netherlands is chosen by many international students. Let's explore this field of study through the following article with Applyzones.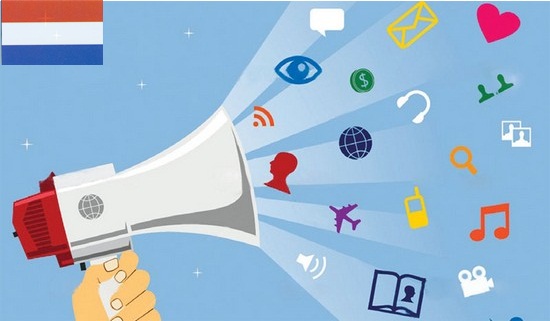 Communication industry in the Netherlands
Communication is understood as communicating and sharing information with others under the participation of at least 2 people or places. This is a way to help create social interaction. In the current era of digital technology development, communication plays a key role and is very important in many businesses and companies. Any business or company wants its reputation to grow. In simpler words, to develop a brand it needs communication. This is a very large industry that includes many different areas such as:
Advertisement
Marketing
Film
Music
Picture
Public Relations
Journalism
Publication
...
Demand for brand promotion and development of businesses has increased sharply, so the communication industry is also growing very strongly. Students who choose to major in communication will certainly gain many opportunities to develop themselves and expand their relationships later.
What jobs can communication graduates do?
Employment opportunities for communication graduates in the Netherlands are very wide. You will be working in many departments in different environments.
Business
You can fully work in the business sector after graduation. There is a lot of jobs available for inexperienced graduates. However, in this position, you need to confirm your ability to present and communicate as well as related knowledge and skills.
Human resource
After graduation, you can enter the recruitment department, conveying them the necessary information about brands, businesses and companies. In this position, you need to ensure full and accurate communication of the company's rules and regulations.
Marketing and advertising
Your main job is to convey product and service information to consumers or colleagues in the form of text, video and voice. This is possible through press publications, presentations, advertisements, media events, etc.
Media
If you are interested in movies, TV series or electronic publications, choose this fascinating job, which is aimed to convey messages, information, stories to customers. You need to have good organizational ability and skills to meet the job requirements.
Electronic communication
News and online shopping websites are now very developed. Besides, the need to use these electronic tools has been increased. This has created attractive job opportunities for new communication graduates.
Salary of the communication industry in the Netherlands
Netherlands qualifications are recognized worldwide. Certainly, this degree will provide many job opportunities as well as a premise to help you offer an attractive salary. Payscale estimated the average salary for a communication specialist is € 34,278/year. This is a very attractive salary for students who passionate about communication, want to do a dynamic environment and develop themselves.
From 2004 to 2009, the value of the communication industry tripled. The advantages of a large market and high demand are the prerequisites for this industry to grow stronger in the future. The training of human resources as well as the need for employees of large enterprises and corporations are now very high. Therefore, many students choose this field to pursue.
Pioneering the development of an innovative and high-application, the Netherlands is an ideal destination to study communication. The Netherlands uses English as the main language of communication so you have the opportunity to improve your English. Besides, you also have the opportunity to interact and get acquainted with many other students around the world, learn from them with many experience and skills to help with future employment.
List of communication schools in the Netherlands
Let's take a look at some of the most prestigious schools to study communication in the Netherlands:
Erasmus University
University of Rotterdam
University of Groningen
The Hague University
University of Stenden
University of Tilburg
University of Amsterdam
Maastricht University
Leiden University
Breda University of Applied Sciences
Studying Communication in the Netherlands is an attractive opportunity for international students. Besides, after graduation, you will not have to worry about employment. If you want to explore more universities in the Netherlands and communication, please come to the powerful tool ApplyZones. This online study abroad platform will help you find the necessary information and apply directly to the school or your interest. We hope that this information will be useful to students who are in need.