Studying Cosmetics in the US is a new choice
The demand for beauty is growing and expanding, leading to the demand for studying cosmetics in the US. This field of study helps you to deeper investigate into the skin and how skin care essences work. If you are passionate about beauty and want to pursue this field of study, do not ignore the information that we are about to provide in the following article.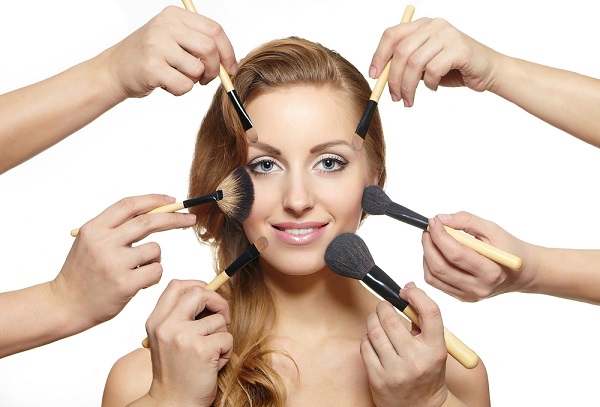 What is studying cosmetics in the US?
The cosmetics industry, also known as cosmetic science, is the study of compounds to apply to human organs. These active ingredients can be applied to the face, body, hair, lips, nails, ... to bring out the best in beauty, changing your appearance in a positive way. This industry also plays a role in researching and inventing new beauty formulas, creating the best skincare cosmetics. Nowadays, beauty is crowned, which means cosmetic science is growing more and more widely.
Previously in Vietnam, the cosmetics industry was rather luxurious. At present, the beauty needs of people are increasing. Therefore the demand for resources working in this profession also increased. The US is an ideal environment for students who are interested in cosmetics and want to study abroad.
Cosmetics training program in the US
A popular training program in the US offered to international students who want to study Cosmetics is:
Subjects, advanced knowledge of foreign languages, information technology,
Subjects, advanced knowledge of natural sciences,
Subjects, advanced knowledge of politics and physical education;
Subjects, basic to advanced knowledge of general chemistry, inorganic chemistry, organic chemistry, physical chemistry and analytical chemistry;
Subjects related to chemistry such as research, calculation, the invention of organic and inorganic manufacturing processes and technologies.
Specialized studies such as Methods of extraction, isolation of natural compounds with biological activity; Screening, preparation and synthesis of pharmaceutical substances
Studying the reactions of cosmetics on the human body
The management of cosmetics
Should you study Cosmetics in the US?
Currently, Vietnam also has many universities specialized in cosmetics. But Vietnamese cosmetics have not competed with other countries such as Korea, China, the United States, France, ... Vietnamese businesses have not developed and launched product lines in the whole set. That's why many of our students choose to study in the US to develop and pursue a passion for cosmetics.
After graduating, Vietnamese market will always be open to students studying cosmetics abroad. The curriculum of American universities specialized in Cosmetics will be completely different than in Vietnam. Students will have the opportunity to accumulate more experience, knowledge after the courses, practice and live practice. You will improve the presentation, teamwork and English skills.
Opportunities for development in the cosmetics industry
In every country, women, even men, use cosmetics. People who are at the ages from teens to the elderly use cosmetic for skincare, haircare, nail care etc. Therefore, when choosing to study cosmetics, students will not have to worry about unemployment after graduation. Businesses are always open and provide many opportunities for students to practice or formally work. You absolutely have the opportunity to apply for large cosmetic corporations with a generous salary if you have talent.
Besides, you can also specialize in cosmetic preparation. Many companies and customers will need the help of this department to create facial and body care products such as:
Makeup cosmetics (foundation, BB, CC, etc.)
Skin protective cosmetics (sunscreen, ...)
Shampoo, conditioner, shower gel, hair dye, perfume
Dental-related products
Hair styling products
Students will have the opportunity to participate in research to create new, improved cosmetics to meet the need of customers and the change of climate and weather. You will have the opportunity to practice in businesses, pharmaceutical and cosmetic factories. Then you will understand the actual production process so that you can accumulate a lot of knowledge about the this industry. Competent students will have the opportunity to demonstrate their ability with the business and get a suitable salary, as well as be promoted to a higher position.
In conclusion, it can be seen that studying cosmetics in the US is not too difficult. Besides, this is also a very developing industry and is interested worldwide. Students need to find out a university that suits them both intellectually and financially to apply. ApplyZones is the leading online study abroad platform. Students just need to access the system, all the necessary information will be displayed. In addition, international students also have the opportunity to apply directly for the university of their choice through ApplyZones without spending a lot of money and time.
We hope that the information we provide will be useful to students who are wishing to cosmetics in the US. Wishing you every success and choose your right school!