Is studying Education in Canada a right choice?
Early Childhood Education is one of industries that is in a high demand for human resources in Canada. Therefore, the Canadian government always creates favorable conditions such as reduction of tuition fee and priority immigration policies, which is aimed to attract and encourage international students to come here to study and residence permanently. Therefore, studying early childhood education in Canada will not only give students the opportunity to get a job early after graduation, but it is also a passport for you to easily migrate into Canada…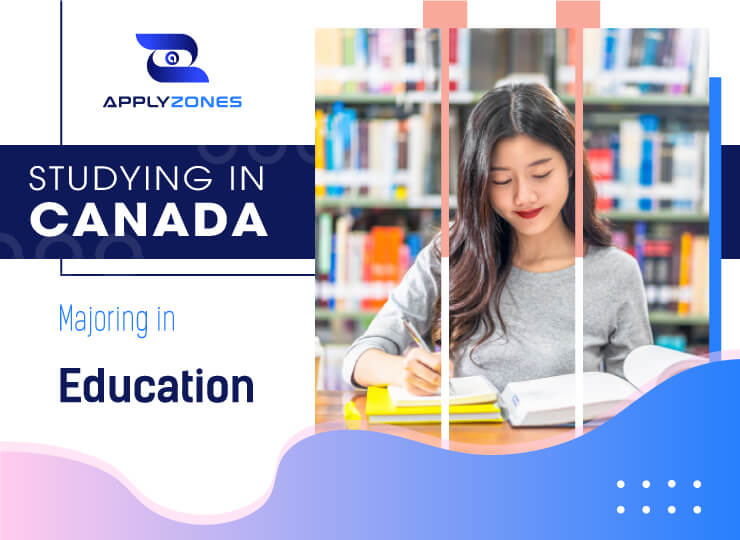 Introduction to Education in Canada
Early childhood education is about nurturing, caring and teaching children under 6 years old. Early childhood is a very important period, greatly affecting the development of children, so the Government of Canada always pays great attention and favor to the early childhood education.
Due to characteristic of being a classroom teacher, early childhood education requires teachers to be able to communicate and interact well.
Besides skills such as dancing, singing, painting, reading, having good English skills ​​is also skills needed for an early childhood teacher. Students studying education in Canada will be well-trained in both professional knowledge and technical skills to serve their future career.
What are the qualifications needed to study Education in Canada?
To become an early childhood teacher, you need the following qualifications:
Love children and enjoy playing with them
Be patient, have good communication skills and good pedagogical skills
Being responsible and able to withstand high pressure of work
Be moral
Study and practice skills hard
Be creative, dynamic, always looking for innovative teaching ways to attract children interest.
What jobs can you get with an Education degree in Canada?
After graduation, students can do the following:
Early childhood teachers in public or private schools
Teach at home or start your private school
Become an official in the education and government management system
Work at non-government education providers
Research at educational research institutes
Child care center staff.
Early childhood education assistant.
Why study education in Canada?
Affordable tuition
To attract international students to study early childhood education, the government has allowed international admission and lower its fees compared to English-speaking countries such as the US and Australia.
Practical training program
Studying early childhood education in Canada, students will study in one of the best educational environments in the world with practical training programs, multi-skills, interpersonal practice and theory, helping students absorb the lesson as thoroughly and easily as possible. Students will learn and develop career skills to succeed.
High visa pass rate
Canada is in high demand for human resources in education in general and early childhood education in particular. This is the "golden" condition to increase your visa pass rate.
Open employment and immigration opportunities
According to government regulations, students after graduation will be able to work in Canada for 3 years. In addition, this is also one of the priority industries to migrate into Canada due to the lack of human resources. Therefore, this is a great advantage that helps international students easily apply for jobs and migrate into this maple leaf country.
Requirements to study early childhood education in Canada
Depending on the school in Canada there will be different entry requirements. However, the general requirements are successful completion of high school and IELTS minimum score of 6.5
In Canada, the early childhood education is one of industries that offer the high-income because the government always has preferential policies for this industry which is in a shortage of human resources. According to the statistics of neuvoo.ca, the average salary for an early childhood teacher is about 36,543 CAD / year and 18,74 CAD per hour. For experienced ones, their salary can be up to 47,883 CAD / year and 26,871 / hour.
List of leading schools that offer Education courses in Canada
In Canada there are many famous schools that offer Education courses with reasonable costs and easy entry requirements such as:
George Brown College
Humber College
Seneca College
Centennial College
Fanshawe College
Douglas College
Langara College
Where can you directly apply to study Education in Canada?
To choose an Education course that is right for you, you can easily search on the free online study broad platform ApplyZones. You only need to enter the information about your education background, the field that you want to study, the area you want to live in etc. ApplyZones will automatically search for courses that match your qualifications and conditions.
Especially, this process is completely free, helping students save time and money in searching and applying for study abroad. ApplyZones also helps students apply for a student visa as well as understand the entire time and process of application processing, from applying for a student visa to receiving an offer letter. Let's try and experience our service!