3 important things about studying finance in the Netherlands
Finance in the Netherlands has always been one of the hot fields of study attracting a large number of international students each year, because of the advantages of job and promotion opportunities and modern education system. Let's find out three important things about this field of study in the following article with Applyzones.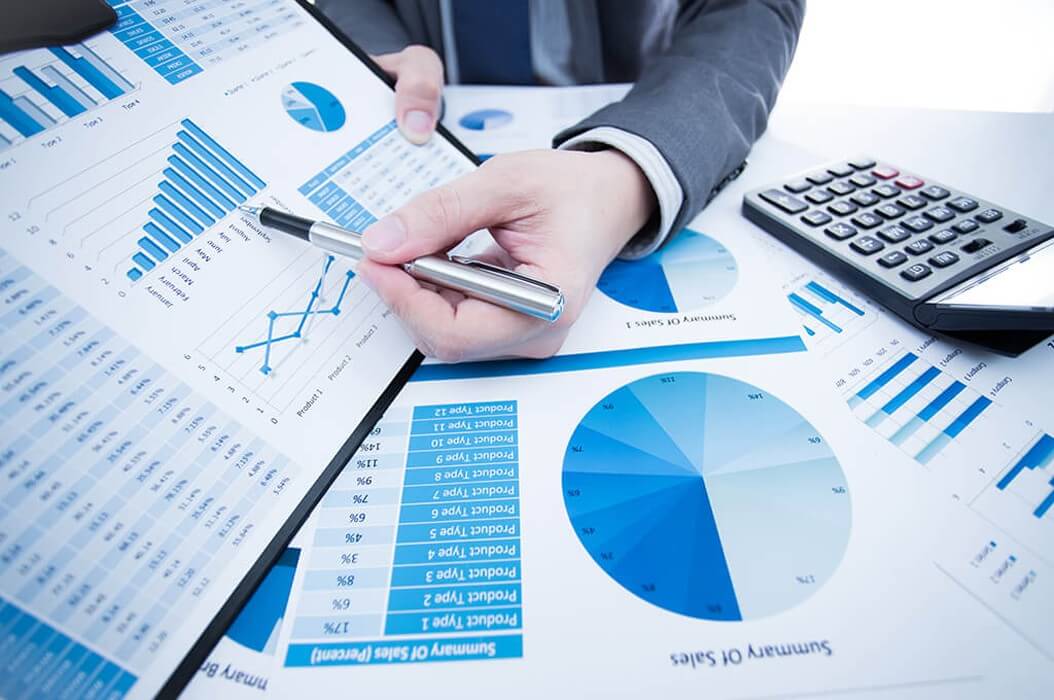 Why study finance in the Netherlands?
Finance is a very important industry. No enterprise can survive and thrive without a finance and accounting department. This department will be in charge of the management, collection, arrangement, and synthesis of the financial situation in the company. Besides, they also giving out strategies to help organizations and individuals make decisions about how to use finance as reasonably possible. Therefore, finance is always one of the top choices for international students today. Especially, for those who are looking for opportunities to easily settle in a certain country, this profession is an ideal choice.
The Netherlands is one of the twenty largest economies in the world and a leading country in the knowledge economy. It is located in the prime location of a series of busy seaports such as the Rotterdam port or the world-famous bustling Amsterdam Schiphol International Airport. So, it has opened up an attractive job and promotion opportunities for many young people who have a passion and desire to study finance in the Netherlands.
Some outstanding achievements of finance and economics in the Netherlands include:
- Ranked third in the world for foreign direct investment with a total inflow of investment in and out of USD 266 billion, just following the United States and China. Ranked third in the world for global innovation index, following Switzerland and Sweden.
- Ranked fourth in the world for economic competitiveness and 6th for export capacity.
- In 2018 and 2019, the Netherlands had the unemployment rate decreasing rapidly from 3.9% to 3.5%.
The above figures have proven that finance and economics in the Netherlands are rapidly developing, making the finance one of the most chosen by international students who want to study in the Netherlands today.
When studying finance in the Netherlands, students will build a solid foundation of knowledge and analytical skills that are necessary to design and implement management systems used for financial planning and control. You will also gain work experience in economics in finance and insurance companies or finance and accounting departments in the Netherlands in particular and in other developed countries in general.
Moreover, the Netherlands possesses a professional working environment and the training programs are built based on international cooperation with enterprises in the country as well as neighboring European countries to bring many job opportunities.
Those who work in finance are also very well treated. If you are capable of working in senior positions, you are often paid with a variety of benefits packages, unlimited development opportunities and attractive immigration opportunities.
What jobs you can get with a Netherland finance degree?
The Netherlands has long been a symbol of combination the long history of education with modern professional practice, creating favorable conditions for students to promote their inherent qualities in the best way to be ready for the future. Therefore, the job prospects after graduation are not limited in the Netherlands but many other developed countries in Europe such as France, Germany, Switzerland, Austria ... Even if international students wishing to return to their home country for career development, a Netherlands degree in finance will also help you more attractive to the employers.
Some of the positions for finance graduates include accountants, internal auditors in companies, banks; payment office accountant; staff in the business department; business professionals; trade finance specialist; business financial analyst; securities investment analyst; business acquisition, merger and acquisition specialist; lecturer in finance, accounting ...
Where to study finance in the Netherlands?
With professional skills, logical thinking ability, communication skills, analytical ability, accurate observation and proficient use of office computing, including specialized software such as SAP, Resource Planning systems, Oracle etc., finance graduates can completely apply for jobs in Banks, Securities and credit companies; Tax Departments, Customs, Insurance Companies, Finance Companies, Credit Funds; Auditing companies, Investment funds, Real estate companies, Securities companies; Manufacturing businesses, trade, service or at universities, colleges, ...
Some good finance schools that students can refer to include: University of Tilburg, Leiden University, Saxion University, University of Amsterdam. These are all leaders in teaching training quality and modern technical facilities in the Netherlands.
The above are all important information about studying finance in the Netherlands that you need to master to prepare for the upcoming journey to study abroad. If you still have questions or want more information about the course of each school, you can immediately access ApplyZone!
Applyzones is a free online study abroad portal with the automatic 4.0 technology platform, so with just a few basic clicks on the system, students will quickly find the right course that matches your abilities in just a few seconds.
In particular, in this system, students can directly apply for studying in the school you want, as well as easily apply for an offer letter, student visa without supports from overseas consultancy centers. This will help save more cost and time compared to traditional methods. Let's experience Applyzones to quickly realize your dream of studying abroad!