What you need to know before studying finance in the US
The financial industry is quite wide, including many different areas. Therefore, if you do not learn carefully, you will be confused in the selection process or not prepare enough required documents. If you are intersested in studying finance in the US, the article below is for you.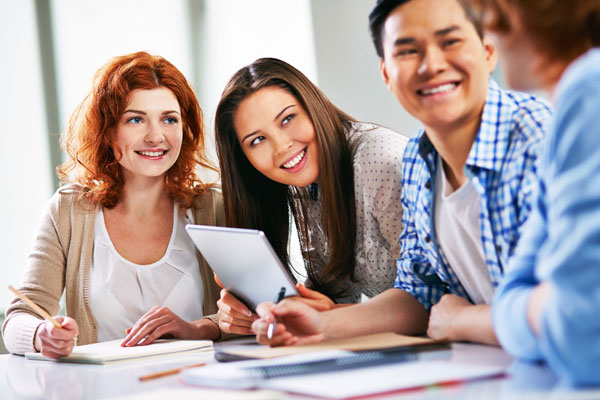 Studying finance in the US
The United States is a country with an extremely developed economy, a leader in helping the world economy go further. There are many banks and big financial services companies here. Besides, the US education system is also at the top of the world. Every year, millions of international students decide to choose the US as their study destination.
There are many questions asked by students, such as What types of job you can get after graduation? What is the salary for fiance and banking graduates? Which school is the best to study? etc. These are common questions of students who want to study finance and banking in the US.
Financial students in the US are required to study a lot of units. If you want an operation to run smoothly, you need to understand from the details, how it works and its construction. Therefore the curriculum will include:
Statistics
Accounting
Business
Economics
Current assets
Management
Many other specialized subjects
Besides, students will also learn about methods and tricks that will help in the future investment process, in many specific cases. You should also find out some universities in the US that allows students to study a dual degree program. This means that you will study languages ​​or management while studying finance.
It can be said that the curriculum of finance at American universities is quite diverse. You will learn multidimensionally and apply all these theories into practice.
Some famous financial schools in the US
Each school will have a different structure, methods and curriculum, so students need to learn thoroughly. This helps you choose a suitable school, adequate support and appropriate to your academic ability. The entry requirements of each school are different, so you need to consider carefully. Some universities in the United States that have good teaching quality include:
University of Pennsylvania,
University of Chicago,
New York University.
What types of job can you get with a finance degree?
The financial industry is to provide the necessary elements, solutions for money and assets to be used properly, in the right place and achieve high profits. Investors always want to come up with ideas and many investment opportunities that bring the highest revenue over a period of time. The financial specialists will outline for them the factors and solutions. The entrepreneurs will accept an investment if your plan is feasible and able to convince them. In addition to providing appropriate methods, the financial specialist also needs to present the risks that businesses may encounter and build timely repair plans for them.
The global economy is in recession but the banking and finance still increase and always in demand for human resources. The starting salary for many financial graduates in the US can be up to $30,000- $50,000/year. Moreover, this salary can be increased to $45,000- $65,000/year depending on the experience and the position. It can be seen that this is a pretty attractive salary, especially working in a vibrant environment like the US.
Finance always plays an important role in promoting economic growth. Every enterprise needs experts to help manage finance, give advice and find the right solution. The financial industry is capable of meeting the needs of personnel for several other industries such as:
Bank
Insurance
Financial consulting
All other industries
Applications for studying finance in the US
As we said above each school will have different documentation requirements and different curriculum. However, here we will give students the basic information about application documents to prepare before studying finance in the US. The documents required include:
Graduation diploma
Academic transcript or record
English certificate (TOEFL, IELTS)
Letter of reference from the school or related department.
Passport/Visa
Although studying finance in the US offers many opportunities to develop and change the lives of international students, the application and preparation are not simple. You will need quite a lot of time and money to learn and prepare documents. ApplyZones, an online study abroad platform, will assist you with the necessary information as well as find out the appropriate documents to submit to the university of your choice.