Studying in Veterinary in the USA is becoming a trend for young people
Many students today are very interested and intend to study Veterinary in the USA. This is a fairly "hot" profession which is strictly controlled and carefully on the quality of training. Therefore, many students choose the United States as a destination to study Veterinary. If you are interested in this field of study, do not ignore the necessary information right below.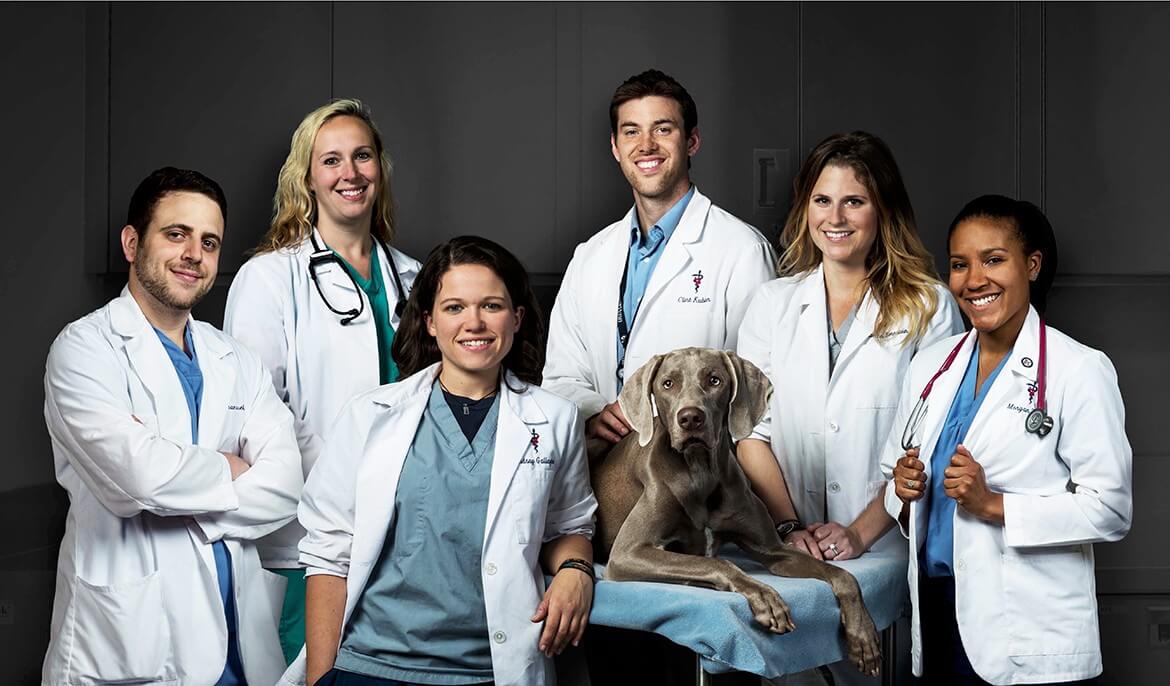 The trend of studying Veterinary in the USA
Veterinary in each country will have different standards and characteristics. Although it also plays a role in economic development, the government only recognizes the qualifications of the professions which are valid in the country. Therefore, many students after studying veterinary in their country have to face unemployment or found it difficult to apply for jobs.
However, the Bachelor of Veterinary that is gained at an American university is different. This prestigious degree is recognized worldwide. Therefore, many young people can contribute and pursue their passion in many different countries and territories, not only in Vietnam. This is the main reason why many students are determined to study Veterinary in the US.
What prospects does studying Veterinary in the USA offer?
In the USA, the rate of jobs in the veterinary industry is increasing by 36% to meet the needs of pet and animal care from customers. According to a report by the US Department of Labor, the proportion of people working in the vet hospitals, veterinary clinic facilities exceed 81%. The rest work in laboratories and research institutes. Based on the above data, it can be said that veterinarian is one of the hottest jobs today. This means it is a job that brings high and stable income.
In the USA, when you need to raise pets or take care of wildlife, you must go through procedures and buy full insurance. Private veterinary facilities will meet the needs of customers when health insurance is not available or is not yet in place. In fact, pet medical examination and treatment at private establishments are quite expensive.
The advantages of studying Veterinary in the USA
Gain a lot of knowledge and access to a new curriculum
As we mentioned above, a US qualification will enable students to be eligible to work at veterinary health facilities and clinics. The USA study program will focus on practice, in parallel with theory. During the course, students will have the opportunity to apply theory to real-world situations. You can also practice in some special situations to gain experience and knowledge.
This new and excellent program will help students gain more experience in veterinary. Through this, you will enjoy the courses without boredness.
Employment opportunities while studying and after graduation
Veterinary students can still work while studying to earn extra income. You can refer to the work on the farm such as taking care of goats, raising poultry, working at the vineyard, ... In the USA, at summer vacations students can work more to earn extra income to cover their cost of living.
After graduation, plus the experience working in the USA, you will get many advantages to apply for a job. Here are a few example jobs for you:
Working on the farm
Working in animal husbandry
Working at a veterinary clinic
Working at pet hospitals
Working and researching at the veterinary technology transfer agencies.
Serving national security and defence such as medical examination and treatment of animals: horses and specialized dogs.
Some of the Veterinary training schools in the USA
In the USA, there are many leading veterinary schools. However, here are a few suggestions for you:
University of Sydney
University of Queensland
Charles Sturt University
James Cook University
Why study Veterinary in the USA?
The United States has always been an ideal destination if you are passionate about the veterinary as well as looking for great opportunities to settle abroad. According to experts, the USA is on the list of countries with the largest potential job opportunities. Besides, international graduates have many opportunities to stay to research and work in many large centers, with tremendous income.
Despite the great potential and high job opportunities, you still face many difficulties and challenges when deciding to study veterinary in the USA. ApplyZones is an online study abroad platform that is very popular with many students. We will provide you with the support you need to apply for a visa, find out and identify your field of study.
Students who want to study Veterinary in the USA can directly apply for their desired universities or colleges. Firstly, you just need to choose a course that is most suitable for you on ApplyZones system. Next, you just prepare the application documents and the system will help you automatically send them to the school. ApplyZones – an online study abroad platform - helps students save time, costs and efforts. We hope that this information will help you to apply for a university that fits your field of study.