Things to know about studying Law in the Netherlands
Known as the "justice capital" of the world with good quality education and low cost of studying, the Netherlands has become an attractive study destination for many international students.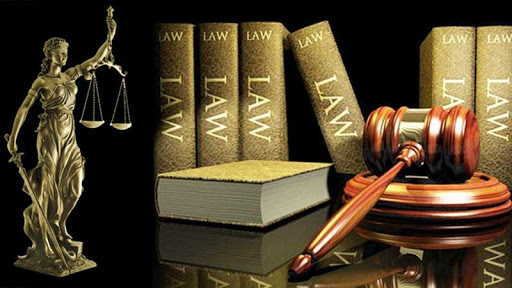 Requirements for studying Law in the Netherlands
If you intend to study law in the Netherlands, you need to meet the following requirements:
+ Language language: For bachelor degree, international students are required to achieve IELTS 6.0 / TOEFL iBT 80. For a masters degree, you are required to complete higher education and achieve IELTS 6.5 / TOEFL iBT 90. Besides, each school will have specific requirements such as academic achievement and some other certificates. Therefore, if you intend to study Law in the Netherlands, you have to try to improve yourself now.
+ Another requirement that regardless of whether you are a student studying law or any other field in the Netherlands, you must be approved for residence.
+ In addition to the above requirements, you need to prepare many documents to make certain procedures of application for studying abroad, please find out through the website of the school or reputable study abroad consultancy centers.
Law programs in the Netherlands
Bachelor of Law
When studying Law in the Netherlands, most international students tend to choose bachelor's degree programs. Because, after graduation, you will become one of the professional lawyers who can stay in the Netherlands to work. In addition, during the course, you will be taught and guided by leading lawyers. In addition to theoretical lectures, international students also participate in skills training activities.
In the Netherlands, many specialities have been developed such as international law and international business law. In addition, environmental law or technology, justice research is also very developed, so when studying here, students will have many opportunities to access international court cases in many other aspects.
Master of Law
Unlike other levels of study, when studying Master of law in the Netherlands, you will be trained to focus on increasing experience as well as perfecting practical skills. This program will help you understand and remember the laws quickly and easily. In addition to maximum support, students can apply modern laws, at schools, they also work with businesses to practice professional skills related to the law industry into the real world
Advantages of studying Law in the Netherlands
Cost savings
With many government support policies, students who choose to study Law in the Netherlands will be supported with tuition, accommodation as well as many scholarship programs and preferential services. Especially, when studying here, students can also work more to earn extra income and cover their life, helping you save big money compared to many other developed countries.
Open employment opportunities
Currently, the law is a highly respected social industry in the Netherlands and worldwide. A law degree in the Netherlands will open up many international employment opportunities for international students. Law graduates can join civil agencies to become judges, prosecutors or government employees. If capable, it is possible to work in promising positions such as human resource managers, legal advisors, or project managers, lecturers at law university/college.
Attractive salary
The rate of students having jobs after graduation in the Netherlands is very high. Businesses in the Netherlands always spend a certain amount of money on an investment in the law to best support their businesses, so the salary of this industry is not small, an average of 49,967 Euro/year.
The society is constantly developing, resulting in the creation of social relationships that need to be adjusted and protected by law. Graduating in Law from prestigious universities will certainly open many career doors. Not only in the field of law, but international students can also work in positions such as analysis, international economic advisor, economics experts ... with desirable salary.
Other advantages
+ Having a European standard quality education combining theory with practicality and high application.
+ Modern living environment, security assurance.
+ The majority of students are international students. Therefore, it is easy to make friends, learn and explore many different cultures.
With the above advantages, do not hesitate to find yourself an appropriate study program in law in the Netherlands! ApplyZones will be your companion to reach your dream of studying abroad. Please visit ApplyZones for the latest information and free advice on issues of studying law in the Netherlands.