Studying Logistics in the Netherlands: an ideal choice
In the modern industry, emerging logistics plays an important role in the development. The Netherlands is the country with the busiest and most developed port city in Europe. Studying Logistics in Netherlands to pursue your passion is the perfect choice. Do you love and want to pursue this field of study? If your answer is "yes", please follow the article below.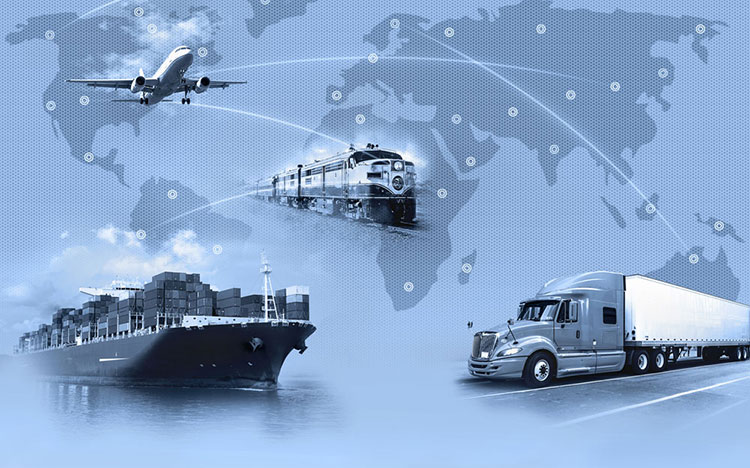 About the logistics industry in the Netherlands
This is an industry that plays an important role in today's industrial and commercial development. Logistics is considered as part of the supply chain, a link that helps it work more smoothly. This link helps companies and businesses link together to bring the best products and services to customers.
The function of Logistics includes activities such as:
• Delivery
• Transport
• Packing
• Warehouse and storage
• Communications
• Other services related to goods, depending on the needs of the customer.
Once Logistics is good, the operation will be good, besides, the cost will also be more economical and effective. Studying Logistics in the Netherlands, you will have the opportunity to receive a lot of knowledge, modern and advanced teaching methods. Besides, you will have many opportunities for employment and career development in the future. The Netherlands owns the Rotterdam port and Schiphol airport, which are two of the busiest and most developed trading centers in Europe. The Netherlands is ranked fifth for customs and logistics quality among 155 countries researched. Thus, it can be seen that the Logistics industry in the Netherlands is very developing and this is a good opportunity for international students.
Studying Logistics in the Netherlands: an ideal choice
The country has a high quality education, high output and many prestigious universities. Highly applicable curriculum and learning methods help students study theory and practice well. Besides, the Netherlands also has a stable economic development. According to experts, the Netherlands ranked 21st in the world for economy. Therefore, this destination is chosen by many international students to pursue Logistics.
Besides theory, universities in the Netherlands strongly encourage students to explore, practice and research related issues in the form of group activities. This is a very good method of learning to help students make new friends and still gain many skills to help them in the future. After graduation, students have both specialized knowledge and practical skills as well as experience in a number of specific situations.
Employment opportunities for logistics graduates
When you graduate and hold a Netherlands degree in Logistics, you will have an open future and a good start. For newly international graduates, there are a number of jobs you can refer to. These jobs give you both an opportunity to gain experience and a premise for your future career. Specifically:
• Supply chain support: planning, gathering data and offering capabilities to provide timely support to the supply chain.
• Associate: identifying the source of supply, choosing the best unit, then negotiating and keeping the relationship between the supply sources.
• Inventory: responsible for the quantity and quality of goods, and monitoring the working progress of the warehouse and distribution strategy.
• Goods management: coordinating smoothly between procurement and supply personnel to ensure a smooth and efficient chain of operation.
• Coordinator:
- Shipping: managing and urging transporters to deliver goods to ensure the time as planned.
- Production: responsible for planning, analysis as well as scheduling the production of goods.
Advantages of studying Logistics in the Netherlands
Besides open employment opportunities, high salaries, studying Logistics in the Netherlands also offers many other interesting opportunities. You will have the opportunity to interact with a variety of other fields as well. In the Logistics industry, there are many sub-sectors. Therefore, you will have the opportunity to learn about these small supply chains and then accumulate extensive knowledge. Moreover, you will also have the opportunity to work in many different positions with different professions. The discovery of many small industries brings many interesting, but no less challenging.
Best of all, after approaching the Logistics industry, you will have the opportunity to learn about business in foreign markets. You will develop many relationships with different partners from small to large. Your company can be a partner with many large corporations everywhere in the world. After having many cooperative relationships, you also have the opportunity to travel around the world, learn more about cultures and get to know more people.
It can be seen that choosing to study logistics in the Netherlands is an opportunity for you to develop your future career. The Netherlands - a country with strong industrialization and commercialization will brighten your future. ApplyZones is an online study abroad platform, a powerful tool to help you learn more about the Netherlands as well as this Logistics industry. We hope that the information will give you a better overview of this field.