What is special about studying tourism and hospitality management in New Zealand?
Studying hospitality and tourism management in New Zealand is becoming a HOT trend that is pursued by many international students. However, how to choose a suitable program and school and how to study abroad to save money is still a question for many people. In this article, ApplyZones will introduce you to what to do for preparation of studying abroad
​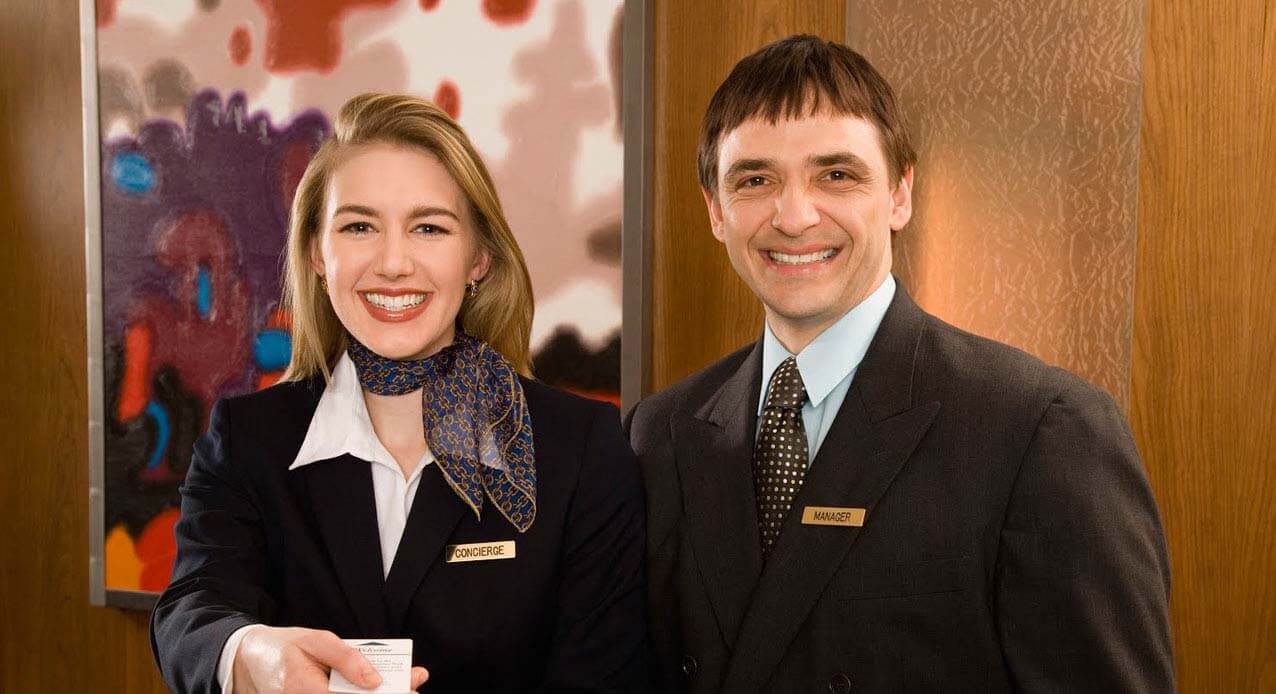 Why study tourism and hospitality management in New Zealand?
It is one of the key industries that receives nearly 4 million tourists annually and is on the trend of increasing each year. Therefore, when studying hospitality management in New Zealand, students not only have open job opportunities but also have the priority to work and live permanently. This is also the second-highest export source in the beautiful KiWi country.
Besides, according to the assessment of recent years, most students are satisfied with the quality of training in tourism and hospitality management. Here are the advantages of this field of study:
+ Reasonable costs of studying and living: Compared to many countries with similar quality of education and living standards in the region, New Zealand has a lower cost, only about 15,000 - 30,000 NZD/year. This number will vary depending on your school and location.
+ Living environment is ensured with a mild climate. New Zealand people are friendly and approachable. You must not be worried about security, because this is a very safe country with the lowest crime rate in the world.
+ Open employment opportunities: With a degree in tourism and hospitality management, you can not only easily apply for jobs in New Zealand or Vietnam, but also can live and work in any developed country in the world. According to statistics, nearly 85% of graduates find suitable jobs. The income of graduates can be up to 70 - 80,000 NZD/year
+ You are allowed to work part-time during your studies to earn additional income.
What's special about the placement of hospitality management in New Zealand?
New Zealand is one of the countries for the top hospitality management training program in the world. So most students studying in New Zealand academic programs that combine theory and practice have the opportunity to participate in paid internships during the semester.
With an income depending on the job and the area you work, you will be paid 13-17 NZD/hour. If you are confident, you can completely apply for some famous hotels and restaurants to receive higher salaries.
In addition, after completing your studies of hospitality management, you can continue to study for the bachelor's degree at the leading tourism and hospitality schools in other countries or stay working in New Zealand. Most of the training schools here have certain support for employment for graduates, so you must not be worried about unemployment.
Tips for finding information about New Zealand schools and programs
Because of these outstanding advantages, there are not too many difficulties in finding information about the study destinations and study programs in New Zealand.
Just search google, the keyword of New Zealand will appear as millions of results within seconds. However, it is necessary to find and select information about studying in New Zealand from sources that are the most accurate.
• You can search from the website of Universities in New Zealand which are also official sources
• Overseas study exhibitions organized by the Consulate General of New Zealand in March and September
• Or through overseas study consultancy agents to update the latest information, choose the course that best suits your ability and financial capacity.
Choose a quality New Zealand overseas study consultancy agent
To choose an agent, you can refer to several following criteria:
• The official recruitment agent of many schools in New Zealand
• Certified professional and licensed business in the field of overseas study
• Having a variety of experience, which is proved by the success of previous international students.
• Professional consultants: providing sufficient information about schools and disciplines that are suitable for many subjects.
• Having policies and commitment to a successful study abroad
Applyzones - Free study abroad platform
With the free online study abroad platform of ApplyZones, you will quickly search and choose the course that suits your ability and financial capacity, then prepare all the application documents and scan these documents on ApplyZones, the system will help you send automatically to the school of your interest. This process is completely free, avoiding the risks in the application process.
In particular, ApplyZones also helps international students apply for a student visa. You can continuously update the entire process from applying to get a visa to study abroad. Let's access and experience ApplyZones!