Why immigrate to Tasmania?
You would like to settle in Australia? You are wondering where to settle? So, Tasmania immigration will be a good suggestion for you that you cannot miss. Let's explore Tasmania and its immigration policy in this article with Applyzones.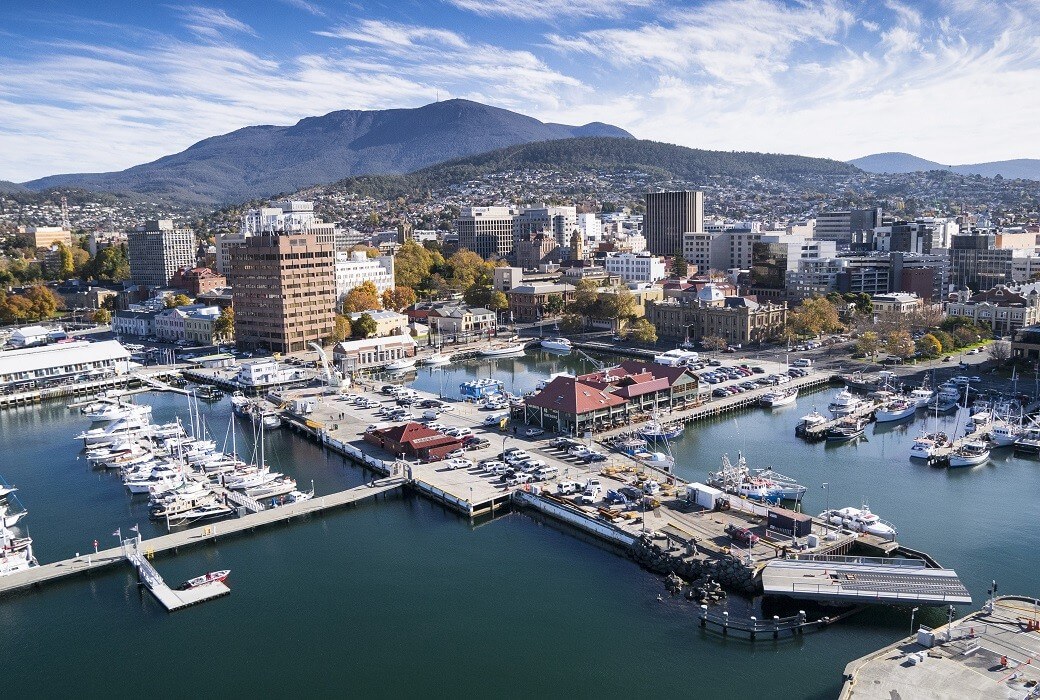 Introduction to Tasmania
Tasmania is known as the paradise of Australia, is the only island state and located in the south of the country of Kangaroo. It is famous for being a beautiful island with famous tourist destinations with wild natural scenery, stretching beaches, alternating highlands and abundant agricultural farming system.
Tasmania is located 240 kilometres to the south of Australia, between Victoria and Antarctica, 1 hour from Melbourne and 2 hours from Sydney by plane. Its average temperature ranges from 9 to 18 degrees in the summer and from 6 to 15 degrees in the winter.
Although Tasmania is isolated separately from the mainland, it has a high quality of life and a pleasant atmosphere with an area of ​​67800 km2 and a population of only 470,000 people. 42% of Tasmania area is ranked as a world heritage site, national park, forest and sea that are strictly protected. The living environment in Tasmania is very harmonious and peaceful. Perhaps that is why Tasmania's people have a harmonious, friendly and open personality. This is a great advantage for those who desire to find a peaceful land to settle and start a new life in Australia.
The capital of Tasmania is Hobart, located on the southwest coast. This is the 2nd oldest city in Australia. When coming to Hobart, you will be overwhelmed by the architectural works of the world heritage that brings endless inspiration such as Port Arthur relics, Tas Live Abalone farm or Curringa Farm ...
In addition, Hobart is also the world's best wine producer. You can visit the "Whiskey Road" to discover the production process of the famous wine of the region.
Why immigrate to Tasmania?
The people are hospitable
Tasmania has extremely developed agriculture and fisheries. It is famous for its immense farms. Therefore, Tasmania always put on its peaceful beauty. Due to the regional characteristics, Tasmania's people are very friendly and hospitable. They are always close, generous and natural with nature. They love beauty, respect others and are extremely hospitable. So, if you want to live in a friendly environment with natives, Tasmania is an ideal choice for you.
The cost of living is low
Tasmania has a high quality of life not inferior to other major cities but the cost of living here is only half that of Sydney or Melbourne. Therefore, this is one point that you can consider to immigrate to Tasmania.
The quality of education is excellent
Tasmania has a high-quality education system. So when you study and live here, you or your children will be learning in a quality environment, not inferior to other cities in Australia.
Besides, Tasmania has many part-time jobs for students. This will be a great opportunity for students to gain experience and also an opportunity to earn extra income to cover tuition fees. In addition, Tasmania has many attractive scholarship programs to support international students, thereby helping international students reducing part of their tuition costs.
In addition to the excellent quality of education, studying in Tasmania, international students also have a high opportunity to become an Australian permanent resident. To immigrate to Tasmania, students need to apply for PR as a skilled worker. Because Tasmania is not limited in occupations, so if you have a specialization that does not meet the recruitment needs, you still have the opportunity to immigrate to here.
It is quite easy for international students to apply for permanent residence in Tasmania. You only need to have 3 months of working experience instead of 5 years like in other cities.
The Tasmanian immigration policy is open
Tasmania has a fairly open immigration policy, which makes it easier for foreigners to come here to live permanently than other states. It accepts the petition of applicants whose occupations are on the State Migration Plan (SMP) or the Consolidated Sponsored Occupations List (CSOL).
Types of Tasmanian immigrant visas
If you want to have the opportunity to immigrate to Tasmania, you can refer to the following types of visas:
Visa 189: Skilled Independent Subclass
Visa 190: Skilled Nominated Subclass
Visa 491: Skilled Work Regional Provisional
To be eligible to apply, applicants must have at least 60 points. In addition, you will have additional points depending on your age (maximum 30 points), English proficiency (20 points), Australian educational credential (5 points), duration of study in rural Australia ( 5 points), highest qualification (20 points), Professional Year course (5 points), working experience (20 points) or a language other than English (5 points)….
+ Visa 189 (Skilled Independent Subclass): Visa 189 is a permanent visa for skilled workers who want to live and work anywhere in Australia.
This group of visas will not be a sponsored or nominated by a business owner, family member or any State/Territory government of Australia.
+ Visa 190 (Skilled Nominated Subclass): this is a permanent work visa that allows you to live in anywhere in Australia. For this type of visa, you will be allowed to live and work in Tasmania at least 2 years before being granted a visa to move to live in other cities in Australia.
Tasmania's nomination for a 190 visa will earn you an additional 5 points on the Interior Ministry's immigration points test.
To eligible to apply for a visa 190, applicants must:
be appointed/guaranteed by the state/territory government.
be invited to apply for this visa.
have an occupation on the relevant skilled list.
be under 50 years of age
have a suitable skills assessment for the occupation
have a minimum English level
satisfy the points test.
For international students who have completed two or more years of studies in Tasmania will have to meet all of the following requirements to be nominated by the state, you must:
have completed studies in a CRICOS-registered higher education institution in Tasmania and meet Australia's academic requirements.
currently living in Tasmania and can provide evidence of a commitment to continue living in Tasmania.
prove that you have lived in Tasmania for the entire duration of the study
+ Visa 491 (Skilled Work Regional Provisional Visa): Visa 491 is a provincial visa for skilled workers to work in who want to live and work in regional Australia.
To be eligible to apply for a 491 visa, applicants must:
prove intent and commitment to live permanently in Tasmania
have a suitable skills assessment for the occupation.
demonstrate capacity and flexibility to meet any requirement for the profession and meet the needs of the labor market in Tasmania.
skills and experience of dependent family members
have English proficiency
Tasmania immigration is the fastest and easiest that allows you to become a citizen of beautiful Australia. Do not hesitate any more and let's choose to immigrate to Tasmania!
Have you dreamed of studying abroad but you don't know where to start? Do you not know which major, which school is right for you? Let ApplyZones help you. Applyzones is the leading free online study abroad platform today.
Applyzones will help you:
Find the right course for your ability and conditions
Contact the school you wish to enroll in directly through the membership management system
Apply directly without any charge
Apply directly for an offer letter
Update the latest admission information from universities around the world
Compare information, entry requirements, tuition of the same field of study offered by different schools.
Let's experience the completely free service of ApplyZones right now! Surely you will enjoy the wonderful experience that ApplyZones gives you.